Forest School Years R,1,2 and 6 10th and 11th March 2021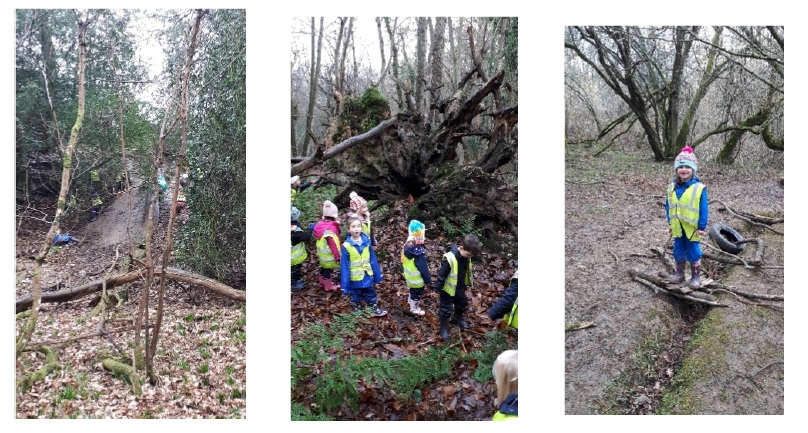 11 March 2021
This week reception, year 1, year 2 and year 6 spent time in the forest and the Cellars.
Reception and year 6 spent the afternoon down in the Cellars enjoying being in the wind and rain! Reception walked around the woods looking for signs of spring, it's amazing how many plants they can already identify, climbing over trees and under branches. Year 6 all decided to make a mud slide! They all joined in helping each other showing collaboration and teamwork. Having the best time ever, getting so muddy!
Year 1 and year 2 spent the morning down in our woods; we had such a great time playing and creating. Some children decided to make bird's nest, thinking about the best place and that it needed to be safely away from predators. The children played in groups, collaborating and problem solving and co-operating. Ellie made a bridge and was so proud when she was able to stand on it.